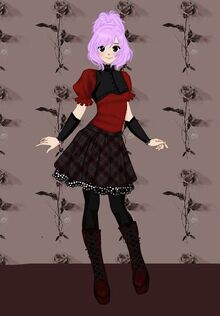 Isabella-Annabella "Izzy" Smith
(voiced by Hynden Walch) is a teenager who attends Tremorton High School and later becomes the girlfriend of Sheldon Lee.
Jenny is
initially jealous but warms up to her after she help's Jenny save the city shortly after her arrival
Personality
Edit
Izzy, despite having a punk/goth aesthetic, is very kind and generous towards her peers and loves children.
Ad blocker interference detected!
Wikia is a free-to-use site that makes money from advertising. We have a modified experience for viewers using ad blockers

Wikia is not accessible if you've made further modifications. Remove the custom ad blocker rule(s) and the page will load as expected.